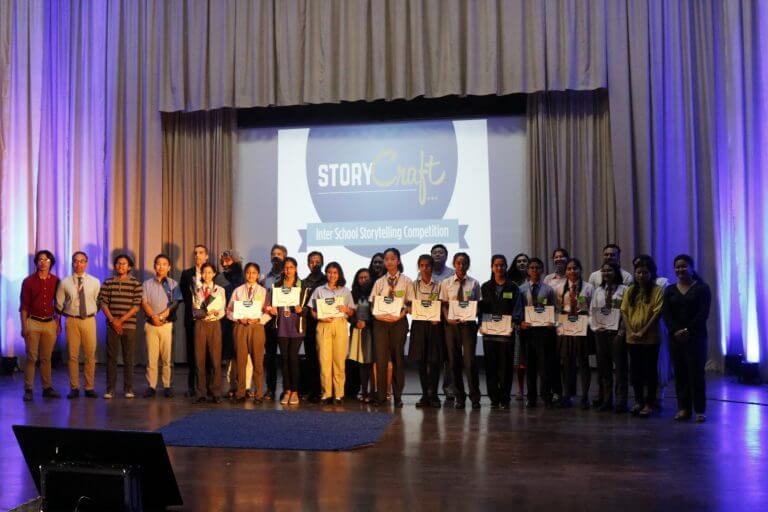 June 04, 2019
Story Craft 2019 is the second iteration of an initiation that aims to bring the culture of storytelling among school students organized by Triyog High School and The Storytellers. Story Craft is an inter-school storytelling competition focusing on developing communication and presentation skills of students in Grade VIII, IX, X, through storytelling.
The preliminary round of the competition took place on 4 June at the school premises where about 50 students from 14 schools participated among which top 12 finalists were selected for the Final Round.
The Finals were held on 11 June 2019 at Russian Center of Science & Culture (Nepal), Kamalpokhari where 12 brilliant speakers brought their stories on stage. They were judged by Ravi Mainali, an avid Toastmaster, public speaking coach; Dr Sameer Mani Dixit, a research scientist and the cofounder of Center for Molecular Dynamics Nepal (CDMN); Terence Lee, Managing Editor & CEO at Nepal Traveller Digital Publications and Harswardhan Sahani , the CEO and Founder at V-Chitra.
After a fierce competition between 12 finalists, Oshin Pandey from Grade VIII did us proud by securing the 3rd position in the competition.