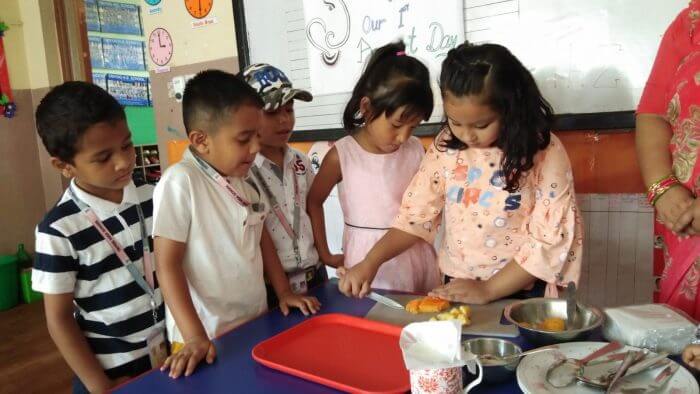 June 26, 2019
On 26 June, 2019, the students of Grade I had their first project day based on the topic 'Animals around Us'. The main objective of the project day was to present the learning of students in front of their parents through dramatization, presentation, speech and song. The students enacted the story 'The Very Busy Spider' and shared their experience and learning about their visit to farm and zoo.
The first Project day for Grade II was held on 27 June as an opportunity for the students to showcase their classroom learning to their parents based on the theme "From the Farm to the Table". Through sharing, exhibition of pictures from their field trip, demonstration of salad-making and presentation of the vegetable plants which they planted themselves in the classroom, and recitation of poem about the life cycle of plant, the children reflected their understanding about plants and how we get our food.
On 28 June, Grade III had their first Project Day based on the theme 'Birds' where the students demonstrated their learning through sharing and exhibition of models of different types of beaks, claws and nests. They also shared about their learning trip though Class Book on birds.