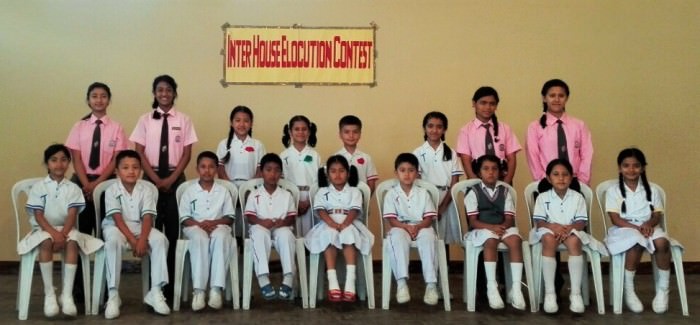 May 27, 2016
The Inter-House Elocution Contest took place on the 27th and 29th of May, respectively.
In the individual results, the Best Elocutionists were:
Grade I: Gautam Thapa
Grade II: Vibhusha Rajbhandari
Grade III: Nischal Ghimire
Juniors: Roshan Poudel
Intermediate: Ninksha Sharma
Seniors: Somika Shrestha
In the overall results, Rara House secured the first position, with Tilicho, Phewa and Begnas houses in the second, third and fourth positions respectively.
Congratulations to all!